The day finally came, my 1 on 1 life changing weekend had arrived. I had arrived at the terminal, 10 minutes before his plain landed. Finally there he is ... Bravo!
Even though we technically didn't start till tomorrow, Bravo wanted to grab a drink and some food just to get to know each other. We went to this place I usually go to joke around to talk about a game plan and leave.
FRIDAY
I head over to pick Bravo up, go to grab some breakfast and instantly he goes into teaching mode breaking down everything from inner game, openers and transitioning like no one I've ever seen. Also Bravo reveals his top secret DHV's which are the BEST dhv's you can have in your arsenal( MADE A PROMISE WITH BRAVO, I WILL NOT BE REVEALING THEM, EVER) .After hours of going over theories, we hit up the mall helping out with fashion . With his help and his way of getting connections and trying on everything thing and with him knowing what stores to hit up. Next thing I know its time to get ready to go cold approaching for my 1st time .
Finally we get to the bar and it's time to start approaching. Through out the night I opened set after set after set! Most of them actually become a blur but the one that stood out the most was a 6 set of models where I open , goes well but begin to stall out so Bravo comes in and is demoing which is awesome to see. SIDE NOTE: Bravo is THE REAL DEAL!!! Having him demo in set is awesome to see how to work a set like a master. I eject and Bravo begins to tell me how what I did wrong and also tells me about how there was a group of guys just staring, drinking there beers and shocked out of there minds that I opened the hottest girls at the bar! The last set I opened was a four set of hb's which was he best set of the night, I hook well and locked in but misread them and didn't realize they wanted me to stay till the debrief where he said I should stayed in but learned what to do next.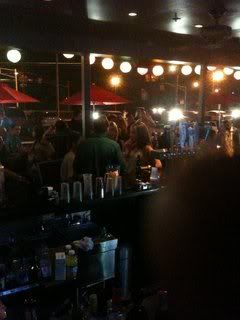 SATURDAY
I wake up, pick up Bravo and head over to get more teaching and some fashion with the brand new connections I have. Hours go by and we head back for hours of teaching his dhv storytelling (which Ive never seen anyone so amazing at it), went over body language . By the time we are done : we get changed go to the bar, grab food and get ready to have another great night. Once we arrive to the bar we relax I get to se him do some hired gun game and watch the some UFC till the place is packed.
First set I open a seated mix 6 set right before the fight , which goes well. I eject watch the fight starts then its go time.
I go set after set again , which helps my AA alot. As I'm walking in I open this 8 mixed set where I ran the set like a pro. All of the guys the guys are having a blast loving my style and my personality, then all of a sudden this HB apart of the group begins pawing at me trying to get my attention. I ignore, she then begins rubbing her ass all over me and is basically dry humping me while I'm standing in there. I'm in shock and have no idea what to do so I just ignore it. I end up ejecting but the set is so hooked they keep begging to hangout with me and that we should hangout. I agree but decide to check out another bar with Bravo so I can open more.
We go back to the place I went with him the night before and open everyone. This one 2 set had this gorgeous blonde who I open, lock in but it fizzled out.
The very last set I open is a 3 set of bad ass bikers who are 30 years older than me, looked like stereotypical bikers whom I decided to open, then hook and they are loving my company. Right after that we head back to the hotel and debrief.
SUNDAY
I wake up with barely any sleep at all and head over to the hotel to check out and to meet up with KOA and IkeaMike just before I have to drop Bravo off to the airport.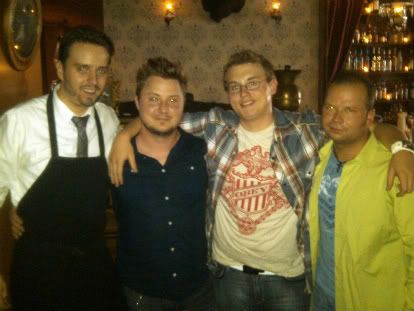 We meet up hangout, have a blast for a few hours but then it's time to drop bravo off at the airport.
So we leave I drop Bravo off and cant believe how he changed my life in 48 hours.
Thank you Bravo for changing my life and for being a great friend!